KONICA MINOLTA CADILLAC WINS ROLEX 24 AT DAYTONA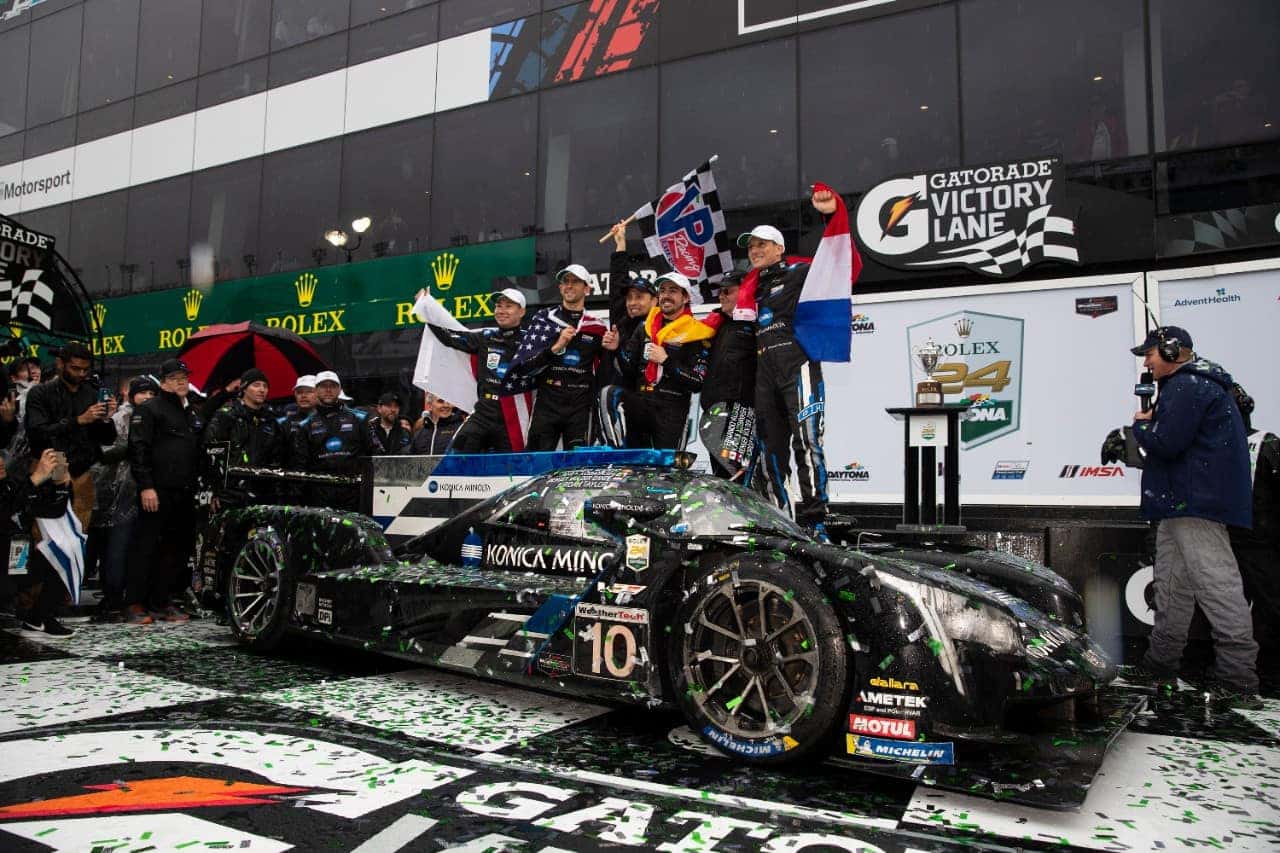 Cadillac has won the Rolex 24 at Daytona. The win by the Konica Minolta Cadillac team is the brand's third consecutive win. The team was led by Wayne Taylor of Wayne Taylor Racing, who also led the winning team in 2017 (the first year of the IMSA DPi cars). The Mustang Sampling Cadillac took the win last year.
Steve Carlisle, Senior Vice President and President of Cadillac on the win:
Wow, a Rolex 24 Hour at Daytona hat trick! Wayne Taylor and his Konica Minolta team had the complete package on the track and on pit lane to put together a complete day of racing in the Cadillac DPi-V.R. Drivers Jordan, Renger, Fernando, and Kamui set the pace and never really put a wheel wrong all race in treacherous conditions. To win this event three times is a testament to the speed and reliability of Cadillac V-Performance power. Hats off to our development team internally at Cadillac, to Wayne, as well as our GM Propulsion engine team.
Cadillac also took second place with the No. 31 Whelen Engineering Cadillac DPi-V.R led by Felipe Nasr.