Six Features that Distinguish the All-New Cadillac XT6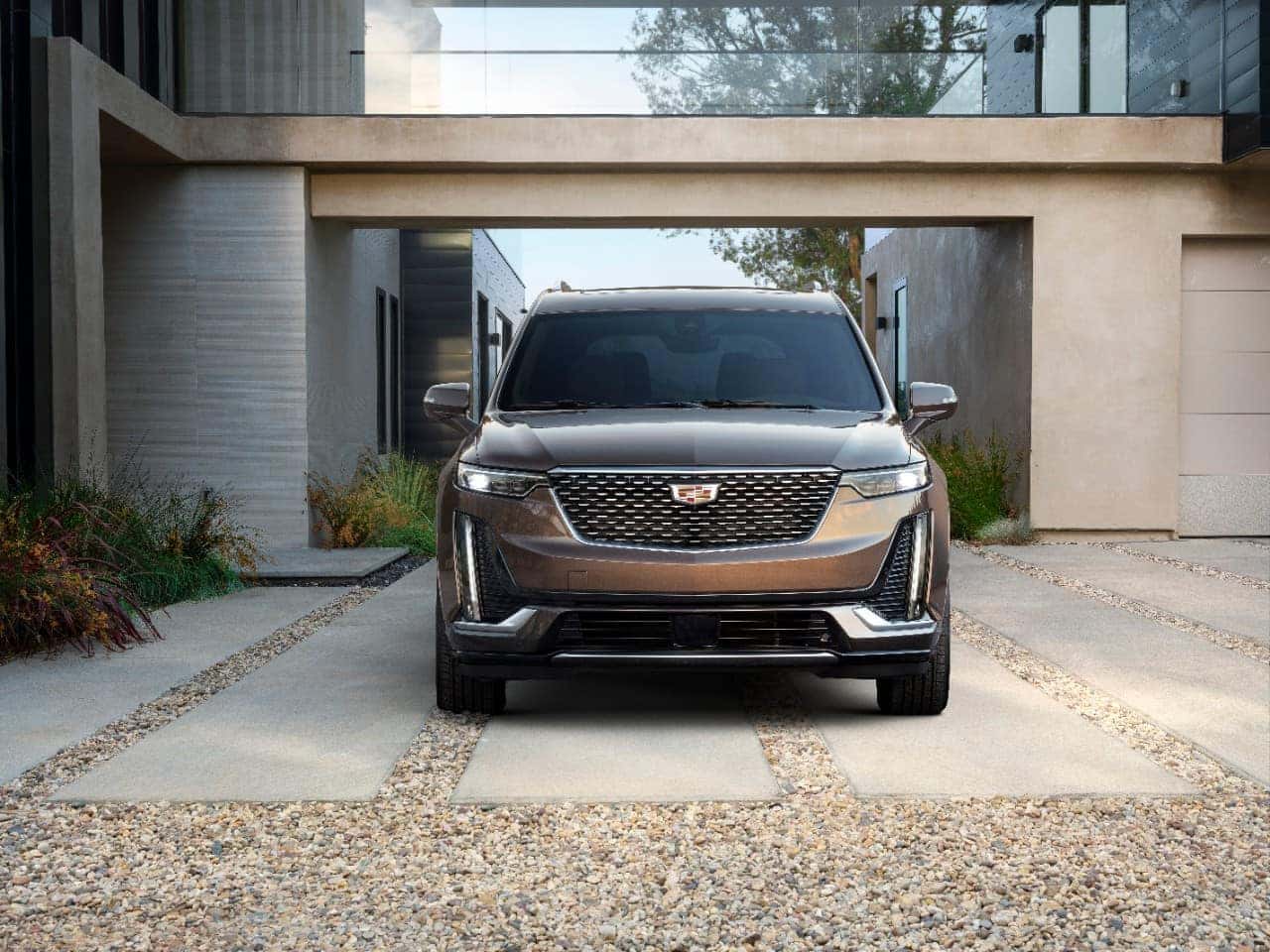 Attention to detail is the mark of a luxury experience, so the 2020 Cadillac XT6 has been carefully curated to offer a refined ride and comfortable interior that elevate every drive.
Some of design details in the XT6 are front and center, such as the exotic wood decor on the Premium Luxury model and the precision weave in the carbon fiber trim on the XT6 Sport model. Premium French seaming appears throughout the cabin, and perforations in the available ventilated front seats echo the shape of the Cadillac crest.
"The XT6's thoughtful details reveal themselves the longer you live with the car," said John Plonka, XT6 chief engineer. "Our goal is to anticipate our customer's needs for a refined, engaging ride, matched with an interior experience that provides a place of rejuvenation, connectivity and adaptability in all three rows."
1. A Dimensional Design That Foils Wear
A vehicle's grille is literally and figuratively on the front line when it comes to appearance and wear. The XT6 Premium Luxury model stands up to tough road conditions with a bright grille finish created with a premium hot foil stamping process. The dimensional, foil-based finish is treated with a protective coating to make it more durable and easier to clean.
2. Spoiler Alert
Form and function blend seamlessly in the XT6's rear spoiler. Its primary role is enhancing aerodynamic efficiency, but it also cleverly houses the rear window wiper and washer, as well as the available rearview mirror camera and wash.
A hydrophobic coating on the XT6's rear camera lenses helps resist mud, snow and spotting, a detail drivers will appreciate every time it rains or snows.
3. Seeing Clearly, Day or Night
The XT6 offers technologies to help support a clear, unobstructed view. The available Surround Vision camera system provides a bird's-eye view of the vehicle, making tight maneuvers and obstacles easier to manage. The available Rear Camera Mirror provides a digital display that removes objects that could obstruct a traditional rear mirror view, such as passengers, headrests or the vehicle structure itself.
The available Night Vision system is designed to provide the driver with an infrared night vision image of the area beyond the headlamps that highlights and provides alerts when it detects pedestrians or large animals. The system provides additional alerts if the XT6 is approaching an identified pedestrian too quickly, potentially giving drivers more time to react.
4. A Place for Everything
The XT6's first-row center console offers a convenient, lined and lit storage area with a dedicated phone compartment and standard wireless charging, a flocked change holder and cupholders with retractable lids. In the second row, the rear console drawer glides on metal rails for smooth operation and offers convenient storage space. Third-row storage includes individual cupholders and phone storage for both passengers.
The rear cargo area features underfloor storage with a clever cover that stays open in any position or at any angle for additional carrying capacity and easy loading – an elegant and thoughtful detail with immeasurable functionality.
5. Breathe Easy
The available, next-generation air ionizer is designed to clean the XT6's air by reducing airborne contaminants such as pollen and fine particulate matter. Cleaner air can make the drive more comfortable, particularly for those who suffer seasonal allergies.
6. Sirius XM 360L
The XT6 is the first Cadillac to feature the available next generation SiriusXM with 360L, featuring exclusive content including commercial-free music, interviews, shows and performances. The system even learns customer preferences and shares recommendations based on listening habits. SiriusXM with 360L delivers both a satellite and streaming listening experience with more SiriusXM channels than ever before in the vehicle, plus the ability to make on-demand programming choices.