Cadillac CT5-V Blackwing Named AutoGuide's 2022 'Luxury Car of Year'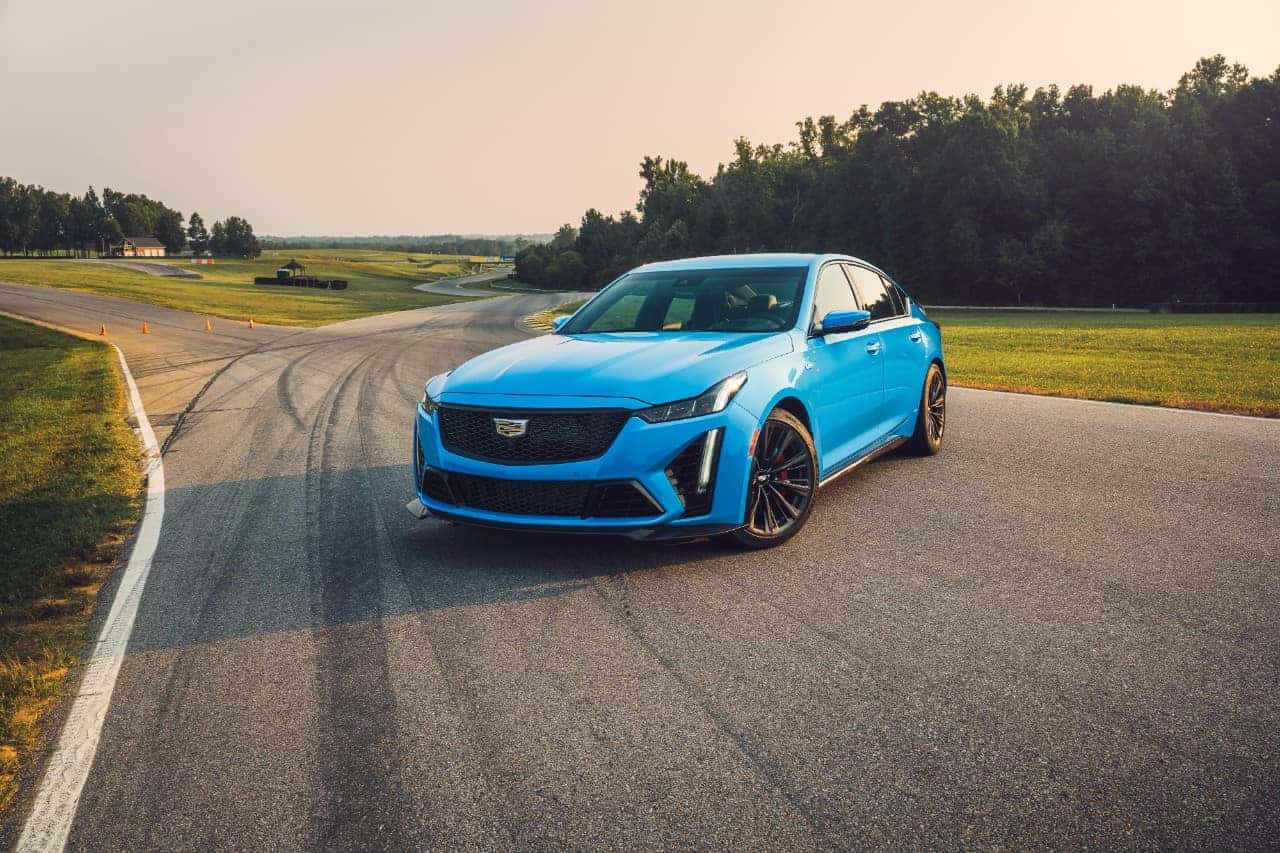 The Cadillac CT5-V was recently named "Luxury Car of the Year" by AutoGuide!
The vehicle was recognized as the top luxury car due to its powerful engine and updated styling.
The CT5-V Blackwing is the all-new performance sedan in the Cadillac lineup. The Blackwing is the brand's all-out hyper-performance version of the CT5. A six-speed manual transmission is standard but a quicker 10-speed automatic is also optional. It offers sharp handling and a quiet ride with explosive acceleration.
"The 2022 CT5-V Blackwing is a monster," said editor Kyle Patrick, AutoGuide editor, when he first drove it, adding that "as the most powerful manual-transmission four-door sedan you can buy, it was always going to be. But it's a friendly monster."
Inside of the CT5-V Blackwing is surprisingly spacious with plenty of features and niceties. The Blackwing comes with genuine leather upholstery with heated and ventilated front seats and 18-way power adjustments. High-performance sport seats with leather and microfiber upholstery are optional and come bundled with matching door panel inserts.
The CT5-V Blackwing comes with a 10-inch infotainment display that can be controlled via touch or a rotary controller on the center console. A 15-speaker AKG system is standard along with a 12-inch digital gauge display with unique V-Series specific startup animation and a head-up display.
To select the eight vehicles that received the 2022 AutoGuide Awards, a panel of seven editors and reporters drove hundreds of vehicles to narrow down the very best cars, trucks, and utility vehicles across North America. The judges scored the 40 finalists based on value, user-friendliness, space, safety, and more.